First Impact Week (23 months to go)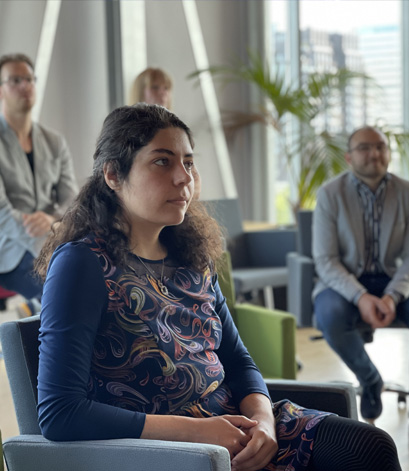 First Impact Week (23 months to go)
The first Impact Week is behind us, which means our fellows have 23 months left (oh yeah, the countdown has begun). In this first week, fellows were introduced to the history of entrepreneurship and the rise of startups and entrepreneurship education. In the two days of entrepreneurship training, we worked with the Where to Play framework. It's a powerful tool to select the most promising opportunities for a new venture.
During the week, fellows got an opportunity to introduce their projects to Mirjam van Praag, president of the Vrije Universiteit Amsterdam and responsible for valorization at the national association of Dutch universities. Mirjam's visit brought nothing but words of encouragement, motivation, and inspiration.
We also had two wonderful guest speakers. First was Johan Kekhuis, Olympic medalist and founder of a Swimgym. As it turns out, there is quite a bit entrepreneurs can learn from top sports, like discipline and dedication, and never forget to have fun.
Our second guest lecture was by Davide Iannuzzi. He is one of those people with too many job titles:  Chief Impact Officer of the Vrije Universiteit, professor of theoretical physics, and founder of Optics11. We're happy that Davide has joined our Advisory Board. After all, if you want to get something done, ask a busy person.
Next Impact week is in July and will take place in Eindhoven. We'll keep you posted.