Getting in
Once a call opens, researchers from Dutch universities, universities of applied sciences and other knowledge institutes can apply at the Dutch Research Council for a grant if their area of research fits the call theme. We typically announce a new call three months before the application deadline.
Since the fellows stay embedded in their home university or institute, their research group has to sign off on the application. Just like the knowledge transfer office (when applicable), stating that the intellectual property will be made available for the fellow.
Once the call has closed, a review committee with experts from science, industry and venture capital selects a group of applicants. This typically happens in two rounds. First the committee makes a selection of the most promising candidates based on the written applications and video. In the second round the remaining candidates present their business idea to the committee in person. The whole review process takes about three months in total.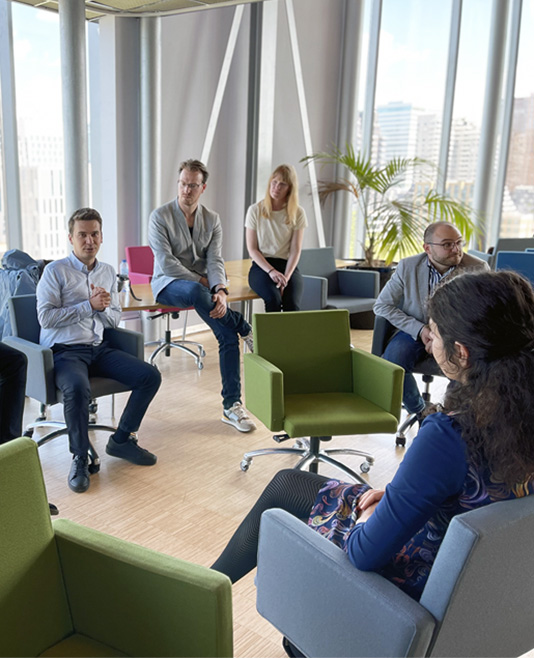 Once you are in
Once you are in, you can focus 100% of your time, brainpower and energy on turning your research into impact. Three weeks per month you are at your homebase, one week a month your meet with the other fellows in your group, somewhere in the Netherlands.
Entrepreneurship skills

You'll be taught entrepreneurship skills, based on the European Entrepreneurship Competence Framework, or EntreComp framework, that the EU developed for this. At the end of the program, you will be able to successfully lead a startup through its first growth stage.

Building your team

Creating impact is a team sport. So you have to start thinking early who you want to get on board, and for what roles. And you have to figure out what role you see for yourself. Are you the founder/director of the whole enterprise? Or do you see yourself in a specialized role, like in tech development or sales? Or would you like to stay in academia, and be one of the advisors for the team that does the heavy lifting?

Peer review

One of the great things of Faculty of Impact is that you are in a group of like minded fellows. As you will discover, they are an amazing resource for feedback, learning, expertise and networking.

Group projects

To be a true Faculty of Impact, all fellows at : a group of people working together. You are not only working on your own project, but also work with your co-fellows on one or more group project – focused on impact of course.

Coaching

At least every other week you meet with your coach. She is there to help you formulate goals and deliver on them, help you get unstuck when you are stuck and connect you with the right people if you have questions that require specific expertise.

Industry connections

Once you are zooming in on a specific market, you may need introductions to the right people in the industry. We will help you where we can.

Listen

One of our favorite sayings is 'If you truly want to understand something, try to change it'. It's from Kurt Lewin, a German-American psychologist who is considered one of the founders of social psychology. Understanding starts with listening, we think.

Act

'Do. Or do not. There is no try.' Yes, Master Yoda would make a great startup coach. As an entrepreneur, the ball is always in your court. You have been given 24 months by the Dutch tax payers to turn your research into impact. It's an amazing privilege. Act accordingly. Make the most of this amazing opportunity you have created for yourself.

History
Faculty of Impact would not have existed without exchange of ideas with peers in Berkeley and New York.
Origins
Faculty of Impact is not the first of its kind in the world. It's especially inspired by two programs: Cyclotron Road at UC Berkeley and Runway at Cornell Tech. Both use a similar format: researchers get a grant for two years, to focus 100% of their time on turning their research into a business with impact. On top of that they get access to research labs, entrepreneurship training, coaching over the course of two years, support in the search for funding (both government grants and investor capital) and support in their search for customers. At Cyclotron Road fellows are working on energy technology, Runway in New York has an IT & Artificial Intelligence focus.
Adapting to context
Faculty of Impact is different in few ways, so it fits the Dutch context. First of all we are the first impact fellowship program in the world that operates on a national level, with all universities and public research institutes participating. Secondly, we work on different themes, which a new theme in each call. The first one is on sustainability and energy transition. As we speak we are preparing calls for Life Sciences and Health, Artificial Intelligence, Agriculture & Food and Safety & Security.
During the development of the Faculty of Impact program, Runway and Cyclotron Road have been very generous in sharing their expertise and learnings. We will certainly keep collaborating with them in the coming years to constantly learn from each other and keep improving our work.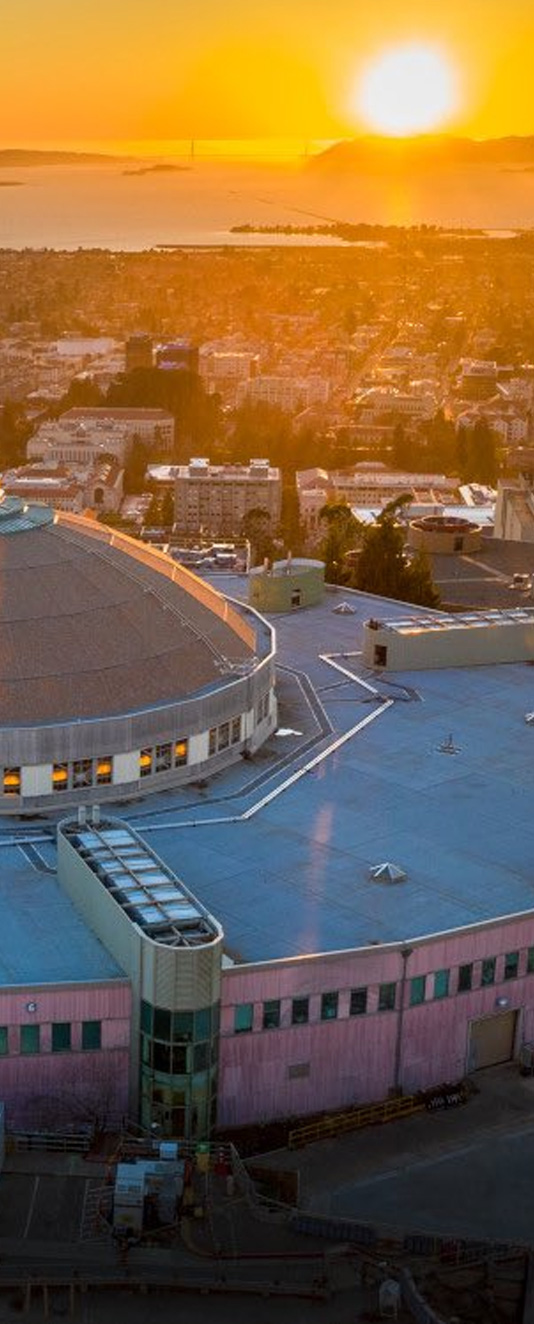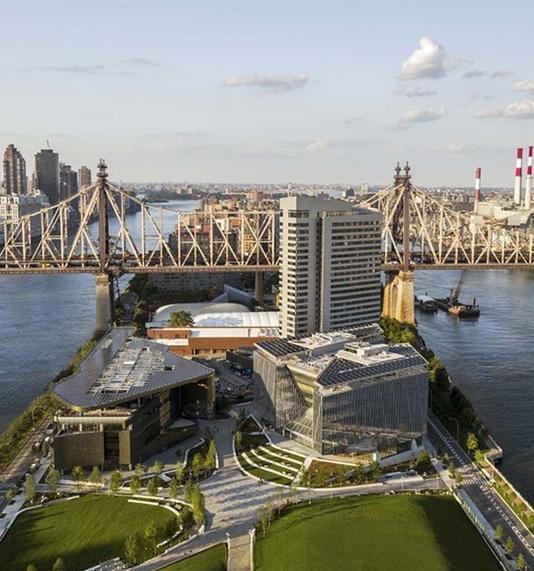 Connecting dots
We learned about academic accelerators because Frans Nauta, our program director, worked at Cyclotron Road in Berkeley in 2016. When he left his position at UC Berkeley and moved back to the Netherlands he started investigating if a similar program could work in the Netherlands. And with an ambitious twist: not for one university, but for all Dutch universities, universities of applied sciences, research hospitals and public research institutes. Around that same time, Techleap and Universities of the Netherlands were looking for new ways to boost the impact of science. In a small country, connecting people and ideas can be done very efficiently.
Spring 2019 a delegation of universities leaders, NWO and Techleap visited California for a study tour, and Cyclotron Road was included in the program. It resulted in lots of enthusiasm and the start of a viability study of what now has become Faculty of Impact. It took almost three years to get from the early idea to the start of the first NWO Faculty of Impact call in 2021.
Big thanks
If you read the news media and startup blogs, you might get the impression that creating new things is the work of uniquely brilliant geniuses. They all seem to be white men and live in the USA. You know, people like Steve, Elon, Bill, Mark, etc.
In practice, that is not at all how new things are created. All great things are created through collaboration, never mind that sometimes one person takes all the credit. Faculty of Impact got off the ground because many people contributed with ideas, put their reputation behind it, connected us to the right people and challenged our thinking.
So that we are here, on a mission to create more impact for people and planet with Dutch research, is the result of a collaboration of many people and their organizations. We'd like to say an especially big thank you to:
Universities of the Netherlands (Pieter Duisenberg, Mirjam van Praag, Martijn Verwegen, Marte Simons), NWO (Herry Nijhuis, Mario van der Linden, Wieke Haakma, Stefanie Holst, Anne Bergen, Luuk Klomp), Techleap (Constantijn van Oranje, Anne Wil Lucas, Anne Strobos, Arjan Goudsblom), our Ministry of Economic Affairs (Joost Dieleman and Lucien Vijverberg), our Ministry of Education, Culture and Science (Caroline Tempel), Cyclotron Road (Ilan Gur) and Runway @ Cornell Tech (Uzi de Haan and Fernando Gomez-Baquero).