Faculty of Impact closer to funding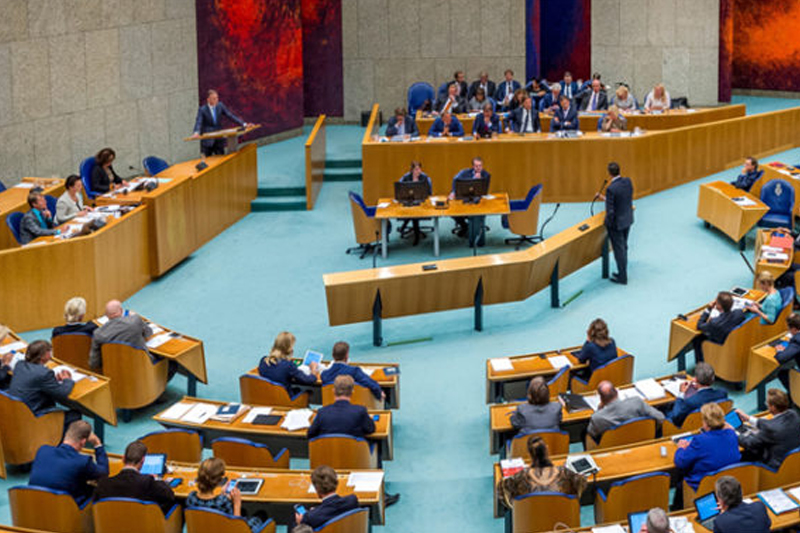 Great news for entrepreneurial scientists: there's new funding in the works for Faculty of Impact. After the parliamentary vote, the "Action Plan Valorisation and Impact" will include funding for new fellows.
This is a great opportunity for entrepreneurial scientists with a research background. Faculty of Impact provides a platform to turn their research into real–world solutions. Through the programme, they can access mentorship and resources, develop their ideas further and ultimately launch their own businesses. We allows them to build a strong network of contacts, become more confident and refine their business model. It also provides access to potential investors and finance options. Additionally, they can take advantage of the diverse range of industry experts, who can offer valuable advice and guidance on launching and running a successful business.
Definitive action plan valorisation
The Dutch government sees plenty of opportunities to make better use of the excellent position of the Netherlands in scientific, applied and practice-oriented research and to increase the impact of knowledge. Extra money will be made available for initiatives that stimulate knowledge utilisation, including the Faculty of Impact.
Last week, Ministers Dijkgraaf (OCW) and Adriaansens (EZK) published the so-called 'cabinet vision on innovation and impact'. In it they explain how they want to make it easier for everyone involved to apply scientific knowledge. 'Without innovation, for example, a competitive, CO2-neutral and circular economy is unthinkable. From fundamental to more applied, we desperately need research to prepare for the societal challenges of today and in the future.'
With the action plan valorisation and impact, the cabinet gives concrete substance to this. In addition to strengthening the foundation and creating scope for impact in the research process itself, improving financing options for knowledge-intensive start-ups and better agreements on intellectual property are also important spearheads of the action plan.
Increasing chances of impact
On behalf of NWO, Luuk Klomp, director of the Applied and Engineering Sciences domain, is pleased with the government's vision. 'This is an important impulse for all initiatives that already exist, certainly also with us, to make better use of scientific knowledge. We have indicated that we would like to participate in its further development. In our own new strategy, too, we are fully committed to increasing the chances of impact from scientific research. In addition to the Faculty of Impact, for example, NWO's Take-Off program is also aimed at stimulating entrepreneurship from knowledge institutions. NWO says this structured approach and substantial financial boost will help the entire chain, from strengthening the foundation to stimulating knowledge utilisation.'
Promoting entrepreneurship in universities
Together with the Universities of the Netherlands and Techleap.nl, NWO took the initiative last year that led to the start of the Faculty of Impact, intended to promote entrepreneurship from the universities and to ensure that more innovations reach the market and society. The first year started this summer in the form of a pilot; Klomp sees it as confirmation of the importance of this instrument that the cabinet has decided to finance the initiative in the coming years. From 2023, this will be an amount of 2.77 million euros per year, write Dijkgraaf and Adriaansens. In doing so, they offer a large group of enterprising scientists opportunities to gain knowledge and experience through an intensive two-year program to make their innovation market-ready and to set up a commercial organization.
Knowledge-intensive startups are desperately needed
With the commitment, the cabinet also implements a motion by VVD MP Hatte van der Woude. She requested the minister to make sufficient resources available this autumn to continue the programme. The motion was supported almost across the board and in his response Minister Dijkgraaf was already positive about the initiative at the time: 'I fully endorse the importance of the Faculty of Impact, also in the context of stimulating knowledge utilization and valorisation. This program combines science and entrepreneurship in a very special way. It stimulates valorisation networks and creates knowledge-intensive start-ups, which we desperately need in the Netherlands."
Of great importance for our future
Van der Woude paid a working visit to the Faculty of Impact last month, where she spoke with, among others, program director Frans Nauta, chairman of the board Mirjam van Praag of VU University Amsterdam and the academic entrepreneurs from the first year, who started before the summer with the program. During the presentations, Van der Woude saw her image confirmed about the value of the programme: 'Getting CO2 out of the sea, silent piles, low-emission concrete, solar cells in small devices: a fantastic collection of research that serves society and is marketable. I am pleased that these brilliant people know how to combine their knowledge and entrepreneurship, and do so on topics that are of great importance for our future', she commented afterwards.
In addition to funding for the Faculty of Impact, the government will also invest heavily in research and innovation through other instruments in the coming period, with the aim of tackling societal challenges such as digitization and sustainability. "We are therefore going to apply more focus and use funding for an innovation policy with results," the ministers write.