The road to impact
Why start a business with your research? And what resources are available to you?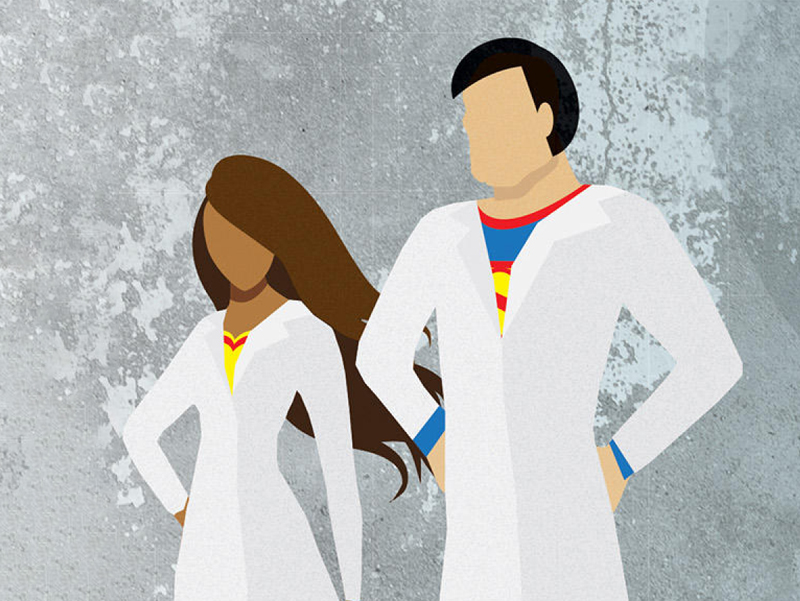 In today's ultra–competitive world, many researchers are catching on to the potential of starting a business based on their research.
Why start a business with your research?
With research becoming more and more specialized, it can be hard to get your hands on the funding and resources needed to stay afloat, so starting a business is a great alternative.
For starters, a business based on research can be incredibly profitable. Companies that are backed by research often have a competitive edge as they can use their research and knowledge to produce products and services that are more advanced than their competitors. This can lead to increased revenue and a bigger slice of the market.
For example, our fellow Stas Verichev has designed a piledriving system that both twists and vibrates, ensuring both penetration and quiet.
On top of that, starting a business based on research can also open up new doors for furthering your passion. With a business in place, researchers can gain access to additional funding and resources that can be used to push their research further, as well as bring their new ideas to the public. This can help you stay ahead of the competition and develop new products and services that can give them the edge.
Finally, starting a business based on research gives researchers a platform to share their findings and ideas with the world. Through their business, researchers can raise awareness of their research, as well as showcase their products and services to a larger audience. This way, you can make an even greater impact.
What's are some of the resources available to you?
Knowledge Transfer Officers
Since 2005, the Dutch Higher Education and Scientific Research Act has established universities with three core tasks: teaching, research, and valorization. Although universities do not receive separate funding for valorization, they have the freedom to divide the money among these tasks.
Frans Nauta, an expert in innovation and entrepreneurship and director of our program, states that policymakers initially believed valorization would become a major source of income, referencing Stanford University's lucrative patents as an example. However, Stanford was an exceptional case, as their two patents were largely due to luck. In reality, thousands of patents fail to generate any income. However, whilst valorization may come with costs for universities, the proceeds benefit society at large.
Now Universities are actively exploring ways to maximize their limited resources in order to facilitate their startups. (Like yours?) Knowledge Transfer Offices (KTOs) have been set up to identify and support promising knowledge–based projects.
Funding Instruments
In addition to the knowledge transfer offices, there are all kinds of instruments that promote valorisation, such as the National Science Agenda, the National Growth Fund and subsidy schemes for applied research.
The government has also made an additional seven hundred million euros available for higher education and a research and science fund of five billion euros will be created for incidental investments. But universities remain free to the extent to which they spend the first flow of funds on valorisation.
Mirjam van Praag, president of the Executive Board of the VU Amsterdam, regrets that the central government has not designated any separate fixed resources for valorisation. 'A statutory task requires structural resources. With this you can let people search for suitable research for a long time, but you can also set up regional partnerships with companies and governments and invest in a startup campus.'
And more is coming. Minister Dijkgraaf and Minister Adriaansens of EZK are seizing the opportunity to unlock the potential of social impact and valorisation. VVD Member of Parliament Hatte van der Woude recently filed a motion to create an unambiguous vision in this field. By creating a manual with advice on how to approach this, universities can gain clarity and certainty while still enabling them to valorise their research. With this motion now adopted, we can look forward to unlocking the untapped potential of social impact and valorisation.
And yours truly: the Faculty of Impact
Mirjam van Praag and Pieter Duisenberg have worked hard to create an innovative program for researchers to explore their entrepreneurial dreams within the university. This spring, the first ten fellows of the Faculty of Impact began their journey.
"This program creates an exciting career path for employees and offers the best of both worlds – science and business," says Frans Nauta, who previously founded successful international start-up programs such as Climate KIC and Climate Launchpad. Participants will be released for two years to work on their business, and will be given access to labs, entrepreneurship training, and help with funding applications.
Nauta adds: "It is unreasonable to expect people to start a business with their own savings and also give up their academic career. By trying it within the university for two years, we can remove some of the risks." This university accelerator is available to all Dutch university employees, and is a unique opportunity in the world. Nauta believes that "The Dutch economy has the potential to gain billions from this program, as it will provide solutions to major problems such as climate change, disease, food, and logistics."
Now it's your turn
This means that if you have the ambition to take your research further – to really make an impact with it – you have the resources to make it happen. The entire country is rallying around you. We know we are!
If you're ready to make the jump, get in touch with us. Or leave your email below so we can let you know when we're starting a new cohort of fellows.
Go forth and conquer!