The first NWO call of Faculty of Impact has closed!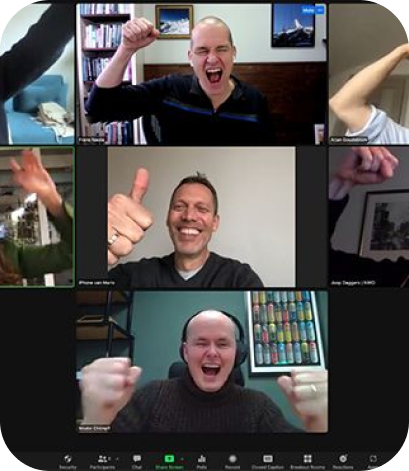 The first NWO call of Faculty of Impact has closed!
The Hague, 20 January 2022, 13:00 hrs
The official number of applicants is a well guarded NWO (Dutch Research Council) secret, but we know from our many calls and emails with applicants that plenty of researcher slash entrepreneurs did send in their application.
For the Faculty of Impact program team the past few months have been a great learning journey. Our biggest lesson has been that there are many, many amazing researchers in the Netherlands that would love to create more impact with their research.
We've spoken with literally hundreds of you, and that by itself was inspiring. Now for some this call did not fit your research subject, for some the timing was not right and others need a type of program that allows for a bit more exploration instead of a full blown 100% commitment. All of this helps us with the design of future calls and programs, so thank you for all the input.
The winners will be announced at the TEKNOWLOGY Innovation Festival on the 31st of May, so mark your calendar. We can't wait to start the 2 year journey with the winners.
Lastly thank you all for helping to spread the word. Together we're on a mission to help science make a bigger impact, and it's great to see how this is an effort of a growing community.
Team Faculty of Impact