A gold mine of knowledge, without anyone digging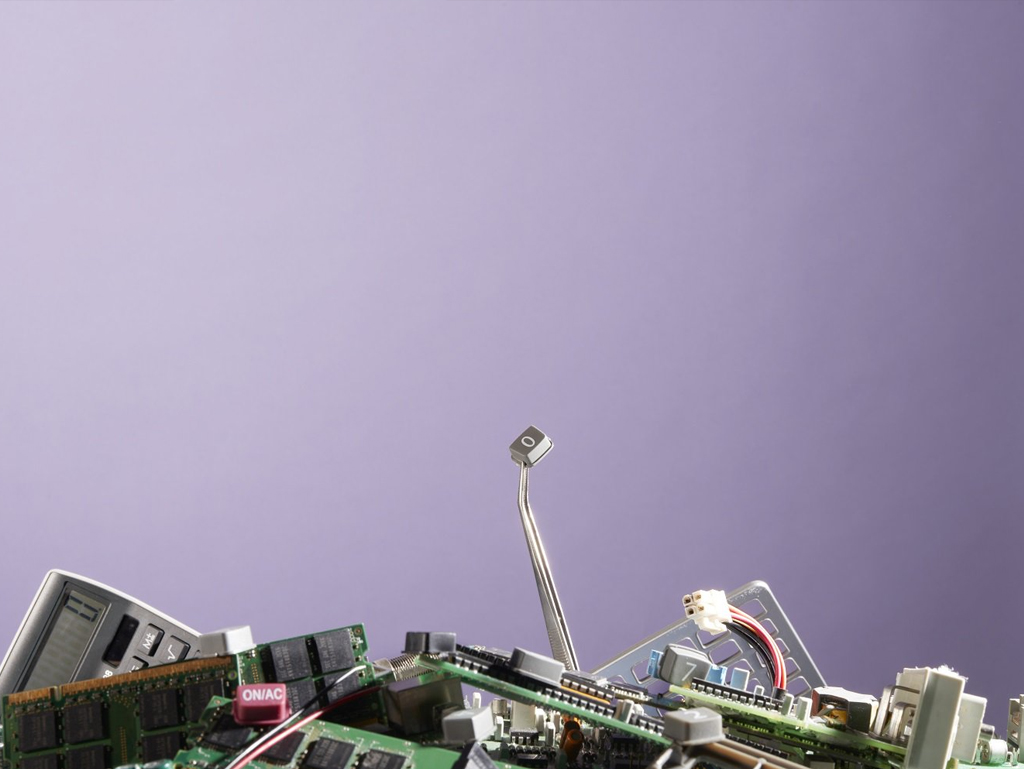 Scientists who want to take an idea to the market do not always have the space to do so. The financial system doesn't seem set up for this and there is a lack of a joint approach. That must now change. 'Young researchers who want to start a company get stuck in a quagmire of decisions and unclear guidelines.'
'We have generated dramatically few successful biotech companies in the Netherlands', sighs Hans Clevers, looking back on his decades-long career at Utrecht University, UMC Utrecht and the Hubrecht Institute. The professor and former KNAW chairman is the founder of groundbreaking stem cell research and is often mentioned as a Nobel Prize candidate. He developed living stem cells from the gut into mini-organs or organoids that can play a role in medicines. He then made several attempts to build businesses with that technology. This was possible abroad, but not in the Netherlands.
"The proceeds do not benefit the university, but society."
Frans Nauta, program director of Faculty of Impact
Afraid of reputational damage
"Universities impose too many restrictions on the use of patents by researchers," says Clevers. ´And they often force researchers to have to choose between university or company after two years. The percentage of shares that a researcher is allowed to own is also restricted too much. After a few financing rounds with investors, a negligible percentage of shares remains for the researcher, who therefore no longer has a say in his own company.' In addition, universities are afraid of damage to their image because pharmaceutical companies do not have a good reputation here, according to Clevers. In March he decided to say goodbye to the Netherlands and to join the Swiss pharmaceutical company Roche.
Economic activity
Not out of dissatisfaction, he explains when asked. 'I have enjoyed academic work for forty years. But I just turned 65, it was just time for something different.' But the climate for academic startups is still close to his heart. "Young researchers who want to start a business based on their discovery find themselves stuck in a quagmire of decisions from above and unclear guidelines. There is enormous caution at universities and UMCs. If you made your discovery with public money, you should of course handle it carefully. But you can easily solve that with a set of good rules.' For the time being, that seems to be lacking and every university has to reinvent the wheel. Unnecessary, says Clevers. "Our science is some of the best in the world, but we make it way too complicated for ourselves to turn it into economic activity."
Valorisation costs money
Since 2005, the use of knowledge has been laid down in the Higher Education and Scientific Research Act. In addition to their teaching and research tasks, universities have valorization as a third core task. There is no separate flow of funds for this, but universities do have freedom in how they divide the money. 'Policymakers expected that valorisation could become a substantial source of income', says Frans Nauta, expert in the field of innovation and entrepreneurship. 'That turned out to be a misconception, in hindsight naive.' Reference was made, for example, to Stanford University, which earns a lot of money from patents. Large industries have sprung up around that, and any company that wants to use that knowledge has to pay Stanford for it. Nauta: 'But there were only two patents: on DNA splicing and the search engine algorithm. Stanford was just very lucky with that. But this is offset by thousands of patents that yield nothing.' Valorisation turns out to cost universities money. And the proceeds do not benefit the university, but society.
Risk averse
The fact that valorization turned out not to be a cash cow means that universities are looking for the best way to facilitate their startups with limited resources. That uncertainty does not always lead to the best results. Knowledge Transfer Offices (KTOs) have now been set up everywhere, where scouts work who have to track down promising knowledge in order to grow into startups. But according to research by Universities of the Netherlands, Dutch KTOs are relatively small and generate fewer spin-offs than the most successful European KTOs, such as those of ETH Zurich or the universities of Oxford and Leuven. 'Sin', says Nauta. At the universities, gold mines are full of knowledge, but too few people are using it.' Clevers adds that it is also problematic that the KTOs are not independent. 'The KTO employees usually do not come from the commercial world and they report to the board of the university, which is often very risk-averse.' As an alternative, Clevers mentions the Oncode Institute for cancer research, to which he is affiliated: an independent, independent holding company. with people from both academia and industry.
"Some universities put the brakes on valorisation with harsh terms."
Hatte van der Woude, Member of Parliament VVD
Startup campus
In addition to the knowledge transfer offices, there are all kinds of instruments that promote valorisation, such as the National Science Agenda, the National Growth Fund and subsidy schemes for applied research. The government has also made an additional seven hundred million euros available for higher education and a research and science fund of five billion euros will be created for incidental investments. But universities remain free to the extent to which they spend the first flow of funds on valorisation. Mirjam van Praag, president of the Executive Board of the VU Amsterdam, regrets that the central government has not designated any separate fixed resources for valorisation. 'A statutory task requires structural resources. With this you can let people search for suitable research for a long time, but you can also set up regional partnerships with companies and governments and invest in a startup campus.'
Clear manual
Serious steps are now being taken to draw up an unambiguous vision in the field of social impact and valorisation. VVD Member of Parliament Hatte van der Woude filed a motion for this at the beginning of April. 'Due to tight agreements on intellectual property and too large an equity stake in startups, some universities put a brake on valorisation,' says Van der Woude. Moreover, they all have a different approach. For example, one requires a much larger share than the other – what is the difference? Universities themselves also seek clarity and certainty. That is why I am arguing for an unambiguous manual with advice on how to approach this.' The motion has been adopted and Minister Dijkgraaf will draw up a letter about valorization together with Minister Adriaansens of EZK.
untapped potential
GroenLinks, SP and the Party for the Animals, however, voted against the motion. They believe that valorisation is not a priority compared to the many educational challenges. Moreover, they say that universities themselves are already doing enough. For example, Universities of the Netherlands, the UMCs and TNO presented a plan last year to strengthen the valorisation ecosystem. The parties are also afraid that more focus on valorisation means that universities will become too intertwined with the business community. GroenLinks Member of Parliament Lisa Westerveld explains: 'The focus and underlying idea of ​​the motion is that education and research will primarily serve the business community, and we do not emphasize that. After all, education and research are so much more than what they yield for the business community.' Unjustified, says MP Van der Woude. 'Valorisation can be expressed in all sorts of ways: in social benefit, improving health care, curing cancer. It offers an opportunity to young researchers. And of course you have to pay attention to conflicts of interest, just like with other professional groups.' Clevers also sees no danger in this. He prefers to talk about competing rather than conflicting interests. "You can just make good agreements about this. If you can or have developed something special, many people will want to call on you – also from the commercial sector. But if that is curtailed, we will leave a great potential untapped in the Netherlands.'
Faculty of Impact: entrepreneurship with a firm foot in science
If you, as a scientist, now choose to develop your idea in a startup, your academic career will usually end. 'A mortal sin', says Mirjam van Praag. Together with Pieter Duisenberg, chair of Universities of the Netherlands, she has worked hard for a program for researchers working on their startup within the university. This spring, the first ten participants of the Faculty of Impact started. "With this program you do create a serious career path for employees and you stay with one foot in science." Frans Nauta, who previously founded internationally successful start-up programs such as Climate KIC and Climate Launchpad, was asked to set up the program. The participants will be released for two years to work on their business. They get access to labs, entrepreneurship training, and help with funding applications. Nauta: 'It is unreasonable to expect people to start a business with their own savings and also give up their academic career. By trying it within the university for two years, we can remove some of the risks.' In collaboration with NWO and Techleap, this university accelerator is available to all Dutch university employees. Unique in the world, according to Nauta. "The Dutch economy will earn billions with this, because it will provide solutions for major problems, for example in the field of climate, disease, food and logistics."
Original text: Amanda Verdonk, Image: Van Santen & Bolleurs